The Cornell Program on Ethics and Public Life promotes interdisciplinary learning about morally central questions concerning public policies and social, political and economic processes.

Explore the Program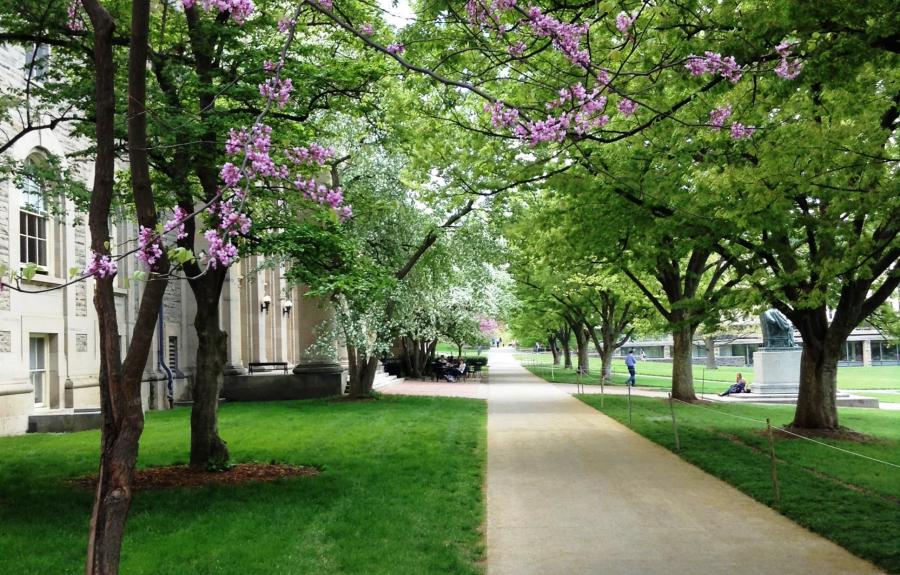 Cornell Workshop on Mind and Value: Acquaintance
There has been a resurgence of interest, recently, in the idea that in perceptual experience, subjects bear a relation of acquaintance to the objects of perception that grounds non-propositional knowledge of things. Some recent work has explored the implications of this view for ethics and evaluative reasoning more broadly. We hope to generate interest in this research program by inviting senior and junior scholars working in the philosophy of mind, epistemology, and value theory to Cornell University for talks and discussion held on May 13 - 15, 2022. 
EPL Public Debate Series
The Program on Ethics and Public Life hosted a public debate on October 1: "Health vs. Economy in the pandemic response: What is the right balance?"
This discussion featured Matthew Adler, professor of law and economics at Duke University and Peter Vallentyne, the Florence G. Kline Chair in Philosophy at the University of Missouri-Columbia. The debate was moderated by Rachana Kamtekar, Cornell professor of philosophy.
The full video recording of this event is now available to view via Cornell's video on demand.
The EPL debate series is made possible by the Andrew and Andrea Potash Fund
Cornell Conference in Philosophy of Law
The first Cornell Conference in Philosophy of Law was held via zoom after having to be canceled in May 2020.
Please see the full details on the conference website.
The Conference was co-hosted by the Cornell Law School, the Sage School of Philosophy, and the Program in Ethics & Public Life.